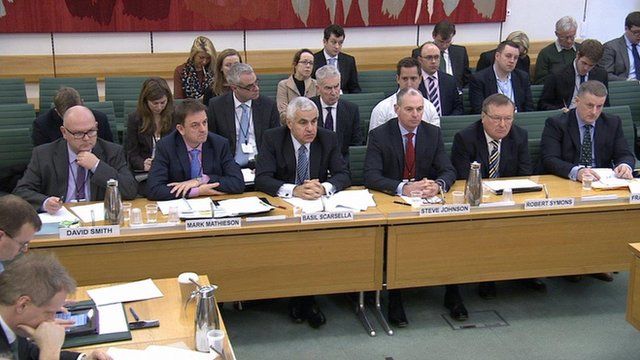 Video
Power distributors blasted over Christmas supply cuts
Bosses of UK energy distribution firms have been accused of "utter complacency" after hundreds of thousands of homes were left without power over Christmas.
The bosses defended their response to the stormy weather, while giving evidence to MPs on Tuesday.
Commons Energy Select Committee chairman Tim Yeo stopped the proceedings 45 minutes in to ask the bosses to "step their act up".
However, by the end of the hearing, Mr Yeo said he had "heard nothing at all" to reassure him that the effects of severe weather were being taken seriously.
Go to next video: Energy boss 'forgets' power cut figure