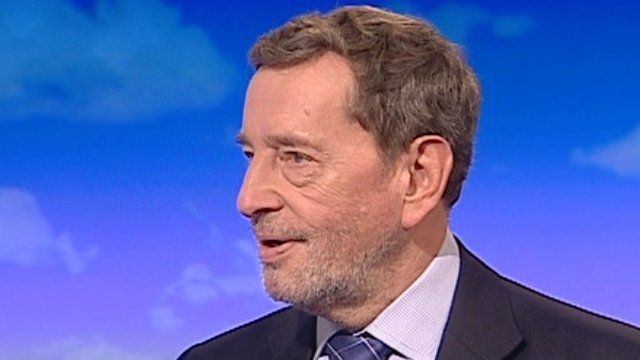 Video
David Blunkett on Russell Brand, voting and politics
MPs are not honest about where power lies and "don't speak the language" to appeal to everyone, said David Blunkett.
The former home secretary claimed that Russell Brand was part of a "corrosive influence" on politics, as he spoke about getting more people involved in politics and voting.
The Labour MP also said PMQs was "a complete turn off", when he spoke to presenter Jo Coburn and guest Peter Bazalgette on the Daily Politics.
More from the Daily Politics: Watch full programmes from the last seven days via BBC iPlayer; 'like' us on Facebook page or 'follow' us on Twitter
Go to next video: Russell Brand's quest for revolution