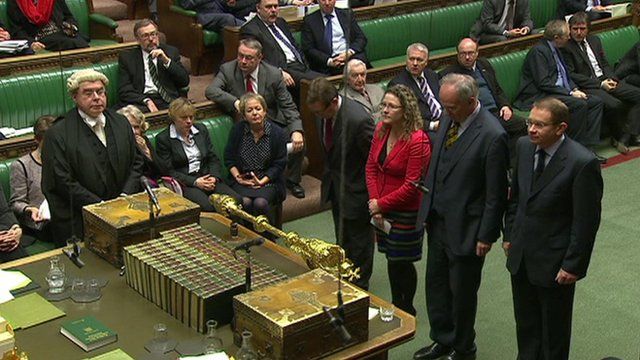 Video
Rebel Tory immigration amendment defeated
MPs have voted to reject a bid by rebel Tory MPs to stop foreign criminals using European human rights law to avoid deportation, by 241 to 97.
But MPs did vote in favour of Home Secretary Theresa May's plan to strip foreign-born terror suspects of UK citizenship by 297 to 34.
The rebel plan only failed thanks to opposition from Labour and Lib Dem MPs, after Downing Street ordered Tory ministers to abstain from the vote.
Political editor Nick Robinson reports.
Go to next video: Rebel Tory deportation plan rejected