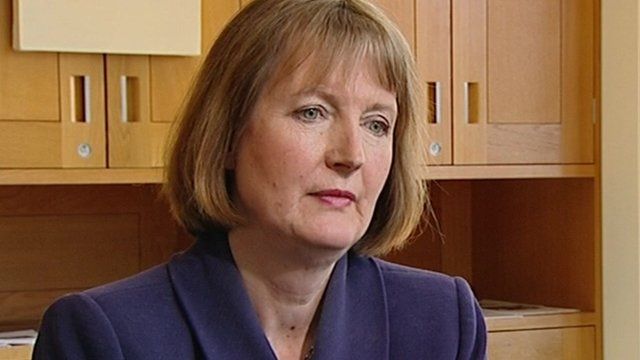 Video
Harriet Harman: 'I'm not going to apologise'
Harriet Harman has told BBC Newsnight she "is not going to apologise" as she has "nothing to apologise for", after it emerged that a civil liberties group she used to work for had links to a paedophile campaign group.
The deputy Labour leader was a legal officer at the National Council for Civil Liberties, which was the predecessor to campaign group Liberty, from 1978 to 1982.
The body granted "affiliate" status to the Paedophile Information Exchange (PIE) prior to her appointment.
Ms Harman said that she regretted "that this vile organisation, PIE, ever existed" and also expressed her anger at the Daily Mail over what she said was a "smear campaign".
Go to next video: Harman 'regret' after Mail claims