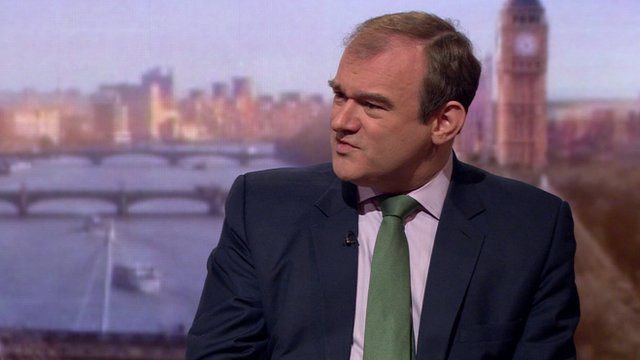 Video
'A balanced approach need on immigration' - Davey
Ed Davey said the Liberal Democrats want a more balanced approach to immigration and said the party would be using the European elections in May to set out their case.
Speaking on the Andrew Marr Show, the Lib Dem Energy & Climate Change Secretary said governments cannot entirely control immigration and said his party is in favour of "tough measures" which ensure "legitimate" immigrants are able to live in Britain and "play by the rules."
He also called on politicians not to denigrate immigrants and argued they play "a very positive role" in British society.
You can watch The Andrew Marr Show in full on the BBC iPlayer.
Go to next video: Davey: UKIP basically lie to people