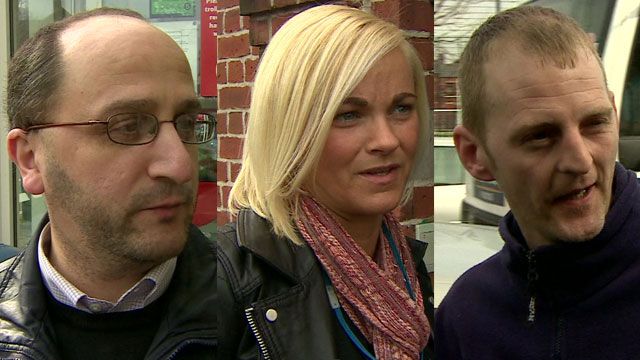 Video
Public sector workers to get basic 1% pay rise
Unions have reacted with anger to news of a fresh round of below-inflation pay rises for NHS staff.
Ministers have announced a basic 1% pay rise, but the 600,000 nurses and other staff receiving automatic "progression-in-job" increases, "typically worth over 3%", will not get the 1% as well.
Members of the armed forces, prison officers and judges are due 1% rises.
Chris Buckler reports from Northern Ireland, which has the highest proportion of public sector workers in the UK.
Go to next video: Below-inflation pay rise for NHS staff