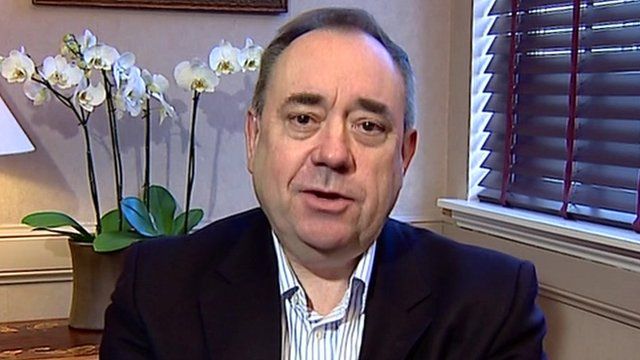 Video
Shared currency 'the best option' for all says Salmond
Scottish First Minister Alex Salmond has said a shared sterling currency is the best option for both an independent Scotland and the rest of the UK.
Speaking on the Andrew Marr Show, Mr. Salmond said the Fiscal Commission Working Group of economists established by Holyrood had outlined several currency options in the event of a yes vote but said a currency union was the best for all parties involved.
He said a refusal to share currency went against the democratic process of the referendum which he said required "common sense and good will".
You can watch The Andrew Marr Show in full on the BBC iPlayer.
Go to next video: Standard Life view 'boosts currency case'