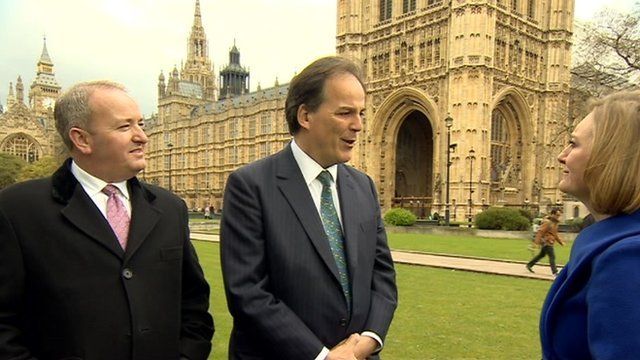 Video
Tory immigration target: Mark Field and Mark Pritchard
A Conservative MP calling for the government to drop immigration targets found that not one MP turned up for the launch of his Managed Migration campaign group.
Mark Field is aiming to get the government to re-think its policy on immigration, saying the figure of 100,000 a year was "artificial and arbitrary".
He said it was a success story that more people wanted to head to the UK, and fewer Brits wanted to leave.
For the Daily Politics, he spoke to reporter Eleanor Garnier, along with fellow Tory MP Mark Pritchard who said immigration policy must suit the whole UK and not just London.
More from the Daily and Sunday Politics: Watch full programmes from the last seven days via BBC iPlayer; 'like' us on Facebook page or 'follow' us on Twitter
Go to next video: Accurate immigration facts and figures?