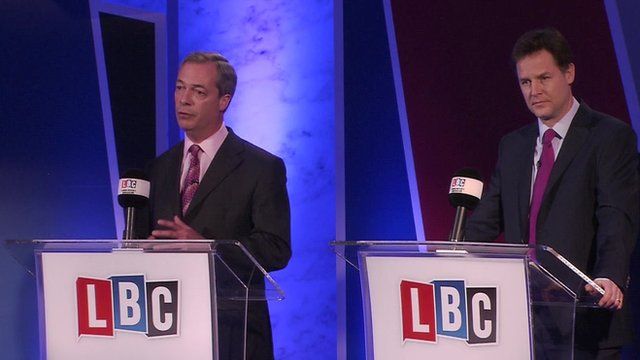 Video
Clegg v Farage: Opening statements
Liberal Democrat leader Nick Clegg has faced UKIP leader Nigel Farage in an hour-long debate on the pros and cons of EU membership for the UK.
The two men each had one minute to make an opening statement as the debate began.
Mr Clegg argued that leaving the European Union would put jobs and the UK economy at risk, but Mr Farage suggested that the EU was crumbling - and called for a fresh approach.
Video courtesy LBC/Global TV
Go to next video: Immigration sparks fiery debate