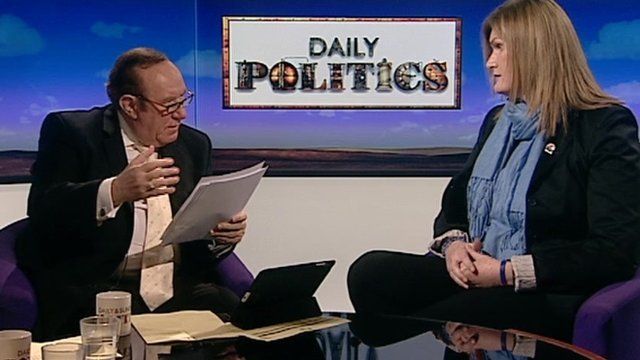 Video
Nikki Sinclaire MEP on fraud claims and Nigel Farage
An MEP on bail for fraud over expenses claims said she had not been interviewed by police for 18 months said and this was "interfering with the political process".
Nikki Sinclaire was elected as a UKIP representative for the West Midlands region, but now stands for the We Demand a Referendum Party.
On the Daily Politics, Andrew Neil asked about her fall out with Nigel Farage, and she responded to the UKIP party leader's claims about her in a Sunday Politics interview.
More from the Daily and Sunday Politics: Watch full programmes from the last seven days via BBC iPlayer; 'like' us on Facebook page or 'follow' us on Twitter
Go to next video: UKIP 'big target will be Labour voters'