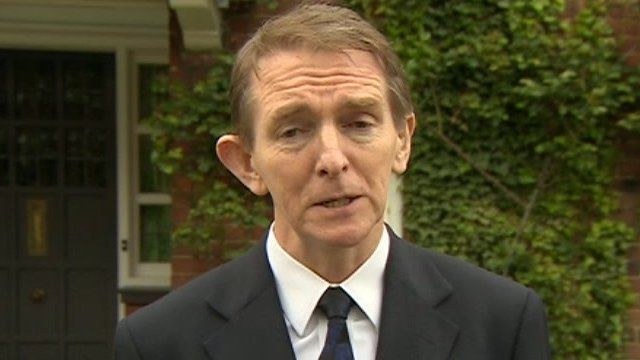 Video
Ex-Telegraph editor on Craig Oliver and Maria Miller
David Cameron's director of communications has made the Maria Miller's expenses story about himself, rather than the "far more substantive point" of press freedom, said a former Telegraph editor who claimed his team had been warned off investigations.
Tony Gallagher said a series of calls from Craig Oliver and another government adviser came "quite close to menace", where links were drawn with the Leveson inquiry into newspapers.
Speaking to Andrew Neil on the Daily Politics, he said there were no complaints at the time about newspaper harassment of Mrs Miller's father, and it was "a bit of a smokescreen" to raise them now.
After watching the interview, Mr Oliver told the Daily Politics in an email: "I am very clear I had a conversation about an old man who was distressed. There was no threat in any way over Leveson. I made it clear at the time. Tony Gallagher is talking rubbish about me - and you can use that."
More from the Daily and Sunday Politics: Watch full programmes from the last seven days via BBC iPlayer; 'like' us on Facebook page or 'follow' us on Twitter
Go to next video: Miller sorry after expenses inquiry