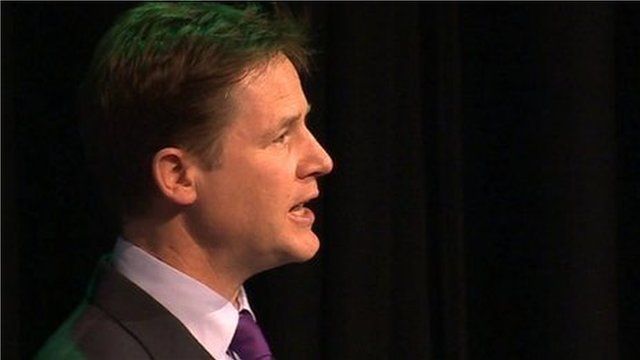 Video
Clegg: Wanting Britain to leave EU is 'unpatriotic'
Nick Clegg has told the BBC that he is in favour of an in/out referendum on Britain's membership of the EU.
Speaking to the Today programme's John Humphrys, the deputy prime minister said that a referendum would be "merited" when there is a major change in the way that decisions are made in the EU, such as the forming of a new treaty.
He explained that history suggests such a development would be "more than likely".
The Liberal Democrats leader also stated that it is "unpatriotic" to not want Britain to remain in the EU, due to its integral role in supporting UK jobs.
First broadcast on BBC Radio 4's Today programme on Thursday 15 May.
Go to next video: Clegg v Farage battle gets personal