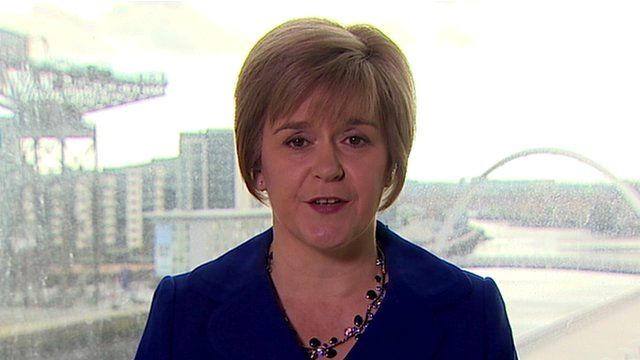 Video
Nicola Sturgeon: Excluding Scotland 'not in EU's interests'
Deputy First Minister of Scotland and SNP Deputy Leader, Nicola Sturgeon, has told the BBC that no EU member governments have said they would veto the membership of an independent Scotland.
Speaking to Andrew Marr, she said: "It wouldn't be in the interests of any other member state, or indeed the interest of the European Union as a whole, for Scotland to be outside of the European Union."
You can watch the Andrew Marr Show in full on the BBC iPlayer.