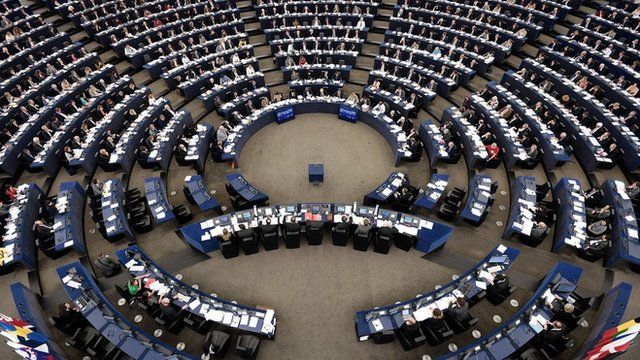 Video
How effective is the European Parliament?
Over the last five years, MEPs at the European Parliament in Strasbourg and Brussels have held 23,551 votes, had 2,160 hours of sittings, and discussed 39,000 amendments.
But how important and effective has their work been? BBC political reporter Matt Cole has been investigating.