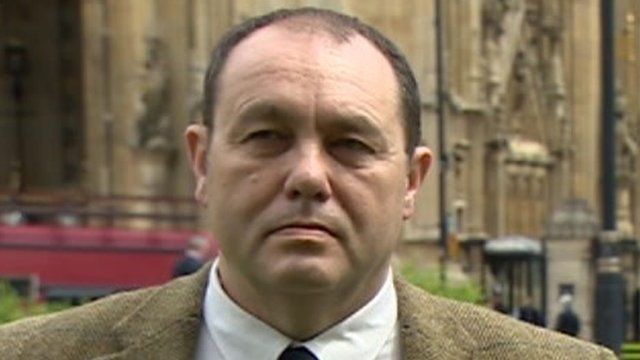 Video
Elections: Chris Marsden of the Socialist Equality Party
The Socialist Equality Party stands in Thursday's elections "on a history of struggle", a candidate said.
Chris Marsden said his was a Trotskyist party, as he spoke of "savage attacks made on jobs, wages and social conditions at the behest of the EU."
And he told Giles Dilnot on the Daily Politics his was a revolutionary socialist party, but others on the left were "like a ginger group on the Labour Party".
Watch and read about other parties standing in Thursday's elections
More from the Daily and Sunday Politics: Watch full programmes from the last seven days via BBC iPlayer; 'like' us on Facebook page or 'follow' us on Twitter
Go to next video: 'I forced David Cameron to Despatch Box'