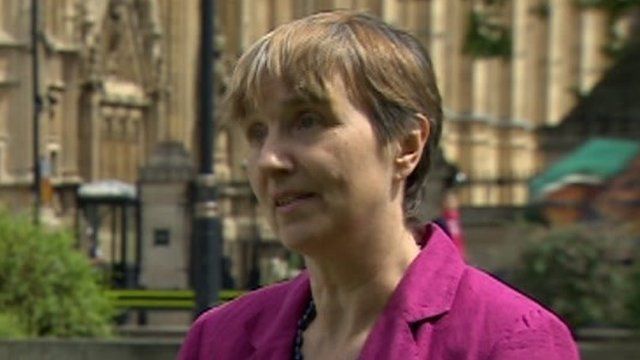 Video
Dr Louise Irvine of National Health Action Party
The National Health Action Party (NHA) says Labour's plans for health are a step in the right direction, but there is "a long way to go before we can trust them to come to the rescue of the NHS".
Candidate Dr Louise Irvine explained the NHA was set up by doctors, health workers and ordinary people to combat the "top-down reorganisations, privatisation and running-down of the NHS".
The NHA is fielding candidates, including the comedian and actor Rufus House, in Thursday's elections.
Watch and read about other parties standing in Thursday's elections
More from the Daily and Sunday Politics: Watch full programmes from the last seven days via BBC iPlayer; 'like' us on Facebook page or 'follow' us on Twitter
Go to next video: 'I forced David Cameron to Despatch Box'