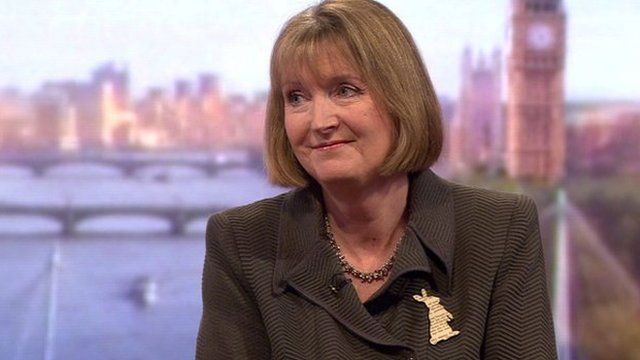 Video
Harriet Harman dismisses 'nuanced opinion polls'
Labour's deputy leader Harriet Harman has rejected the idea of there being an "Ed Miliband problem", urging voters to judge him on "what he has done".
She dismissed "nuanced opinion polls" that suggested a third of Labour voters would rather see David Cameron as prime minister than Mr Miliband.
Ms Harman said the Labour leader had, "from opposition", changed the agenda to address the cost-of-living crisis.
Go to next video: Tim Farron on the Andrew Marr Show