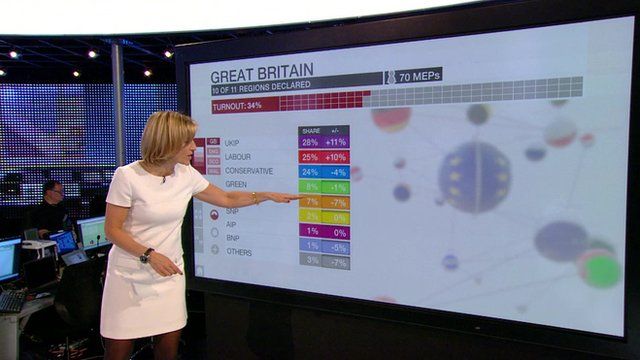 Video
Emily Maitlis looks at the voting scoreboard
Nigel Farage claims to have secured the "most extraordinary result in British politics for 100 years" as UKIP topped the European polls.
With only Scotland left to declare, UKIP has 27.5% of the vote and 23 MEPs.
Labour, on 25%, is narrowly beating the Tories to second place thanks to a strong showing in London but both parties have 18 MEPs so far.
Emily Maitlis has been looking at the UK picture in more detail.
Go to next video: How political map has been redrawn