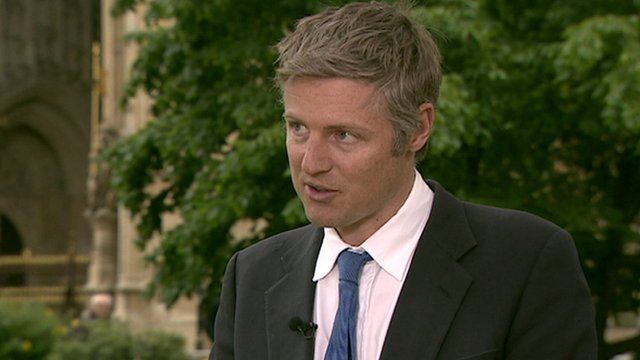 Video
Voters 'duped over recall bill,' says Zac Goldsmith
Plans to give voters the power to kick out MPs who break the law have been branded "meaningless" by a Tory MP.
Zac Goldsmith said voters had been "duped" by ministers who claim the recall bill will allow misbehaving MPs to be removed from their job.
He said he planned to work with opposition parties to amend the legislation to give it more teeth.
The bill was included in the Queen's Speech after years of delays and wrangling between coalition ministers.
Go to next video: Cameron: Enormity of challenge