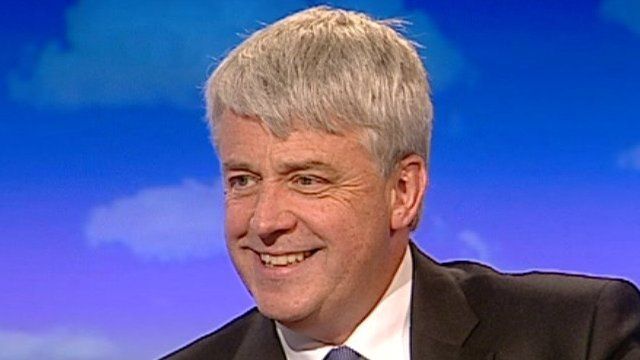 Video
Andrew Lansley suggested for UK EU commissioner role
The leader of the House of Commons has implied the prime minister asked him to be the UK's next European Commissioner.
In a Daily Politics interview, Andrew Lansley said that the title Commissioner Lansley did not roll off his tongue.
When asked whether he would serve as commissioner, he replied: "If the prime minister asks me, I want to say yes."
But when pressed on whether he had already been asked by the prime minister, Mr Lansley went rather quiet, before outlining his views on the EU and a referendum in the UK.
More from the Daily and Sunday Politics: Watch full programmes from the last seven days via BBC iPlayer; 'like' us on Facebook page or 'follow' us on Twitter
Go to next video: Lobbying Bill is no 'bureaucratic monster'