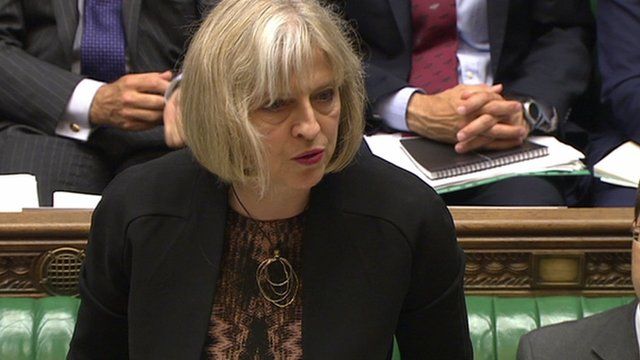 Video
May on passports: 'No big bang, single solution'
Home Secretary Theresa May has insisted the government is doing all it can to deal with the backlog of more than 30,000 passport applications which have not been dealt with within the normal three-week deadline.
Mrs May said that HM Passport Office (HMPO) was increasing the number of examiners and call handlers by a further 200 on top of the 900 staff already re-assigned to deal with what she said was the highest level of applications for 12 years.
Her statement did little to assuage the anger of MPs, with Shadow Home Secretary Yvette Cooper accusing her of failing to take control of the situation.
Go to next video: 'Sorry shambles from a sorry department'