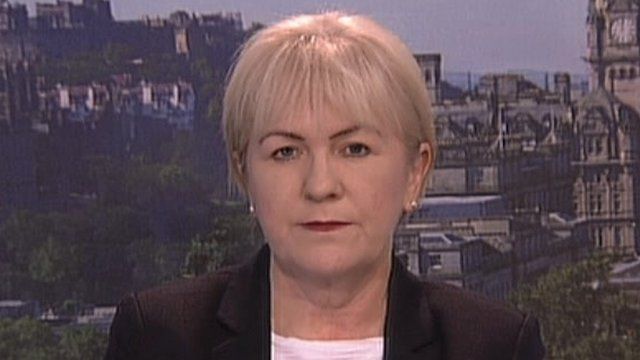 Video
Scottish independence: Labour leader on devolved powers
Labour wants to "strike a balance" between a strong Scottish Parliament while getting the "best of both worlds" within the UK, said Johann Lamont.
The Scottish Labour party leader spoke of more powers for the Scottish Parliament within the UK, including taxation, a "more coherent welfare system", and decentralising powers.
The Scottish government has published a draft Scottish constitution for an independent nation, ahead of the Scottish Tories, Labour and Liberal Democrats releasing their plans for further devolution in the event of a No vote.
More from the Daily and Sunday Politics: Watch full programmes from the last seven days via BBC iPlayer; 'like' us on Facebook page or 'follow' us on Twitter
Go to next video: Reporting tweets: What happens next?