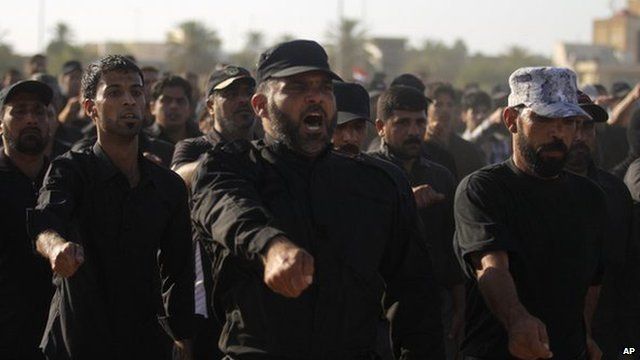 Video
Brits 'risk radicalisation' in Iraq
A former security minister has said that "the UK exports more young men to become jihadis in Europe than any other", and that a significant number of British citizens who choose to fight in Iraq would be radicalised.
Baroness Pauline Neville-Jones, who also chaired the joint intelligence committee, told the Today programme's Mishal Husain that "it may become an offence" to go and fight in such conflicts,
Responding to a set of interviews with young Muslim men in Bradford, Lady Neville-Jones expressed concern about their stated desires to go to Iraq, adding that "the danger lies in what happens to them when they're there".
First broadcast on BBC Radio 4's Today programme on Wednesday 18 June.
Go to next video: Where will ISIS attack next?