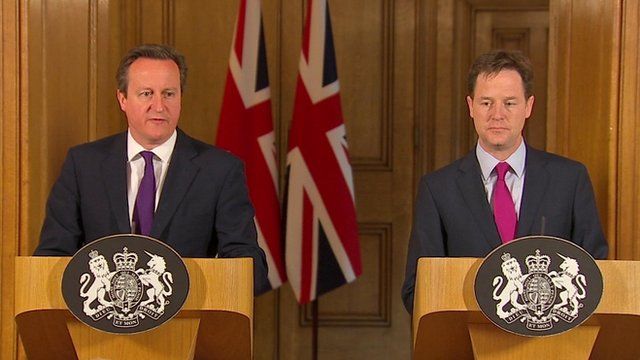 Video
News conference on emergency phone and data legislation
David Cameron and Nick Clegg are giving a news conference on emergency legislation, which is being introduced next week, to force phone and internet companies to keep records of customer calls, texts and internet use.
They are speaking following a special cabinet meeting to agree the planned laws, which have the backing of all three main Westminster parties.
Ministers say the legislation is necessary so police and security services can access the data they need after a legal ruling which declared existing powers invalid.