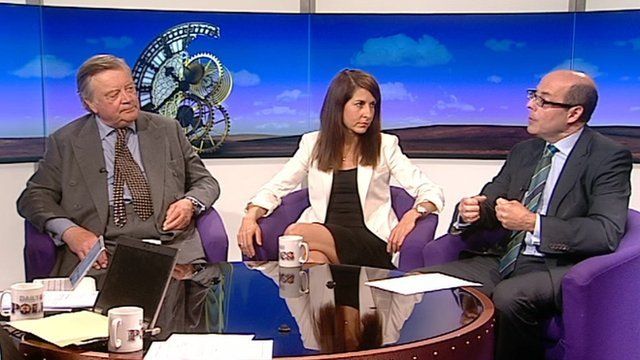 Video
PMQs: Robinson and MPs on Cameron v Miliband
Nick Robinson and MPs review the cabinet reshuffle with a look at Game of Thrones similarities and talk about the economy.
Nick Robinson went over the exchanges at PMQs with Conservative MP Ken Clarke and Labour MP Liz Kendall along with Daily Politics presenter Andrew Neil.
If you do not want to know any significant plot points in Game of Thrones please do not watch the first four minutes of this clip.
Follow @daily_politics on Twitter and like us on Facebook and watch a recent clip
Go to next video: 'Why did you demote Gove?' PM asked