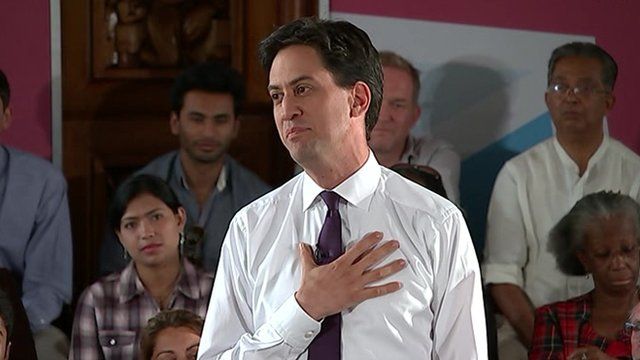 Video
Ed Miliband: Other politicians 'look less like Wallace'
Ed Miliband has told people there is "there is more to politics than the photo op" in a speech highlighting differences between Labour and the Conservatives ahead of the election.
At the launch of Labour's summer campaign, he described David Cameron as a "very sophisticated and successful exponent of a politics driven by image."
Mr Miliband told the audience his talents do not lie in looking good in pictures or eating bacon sandwiches- the latter with reference to unflattering photographs taken of him in May.
Go to next video: 'Higher spending not the answer'