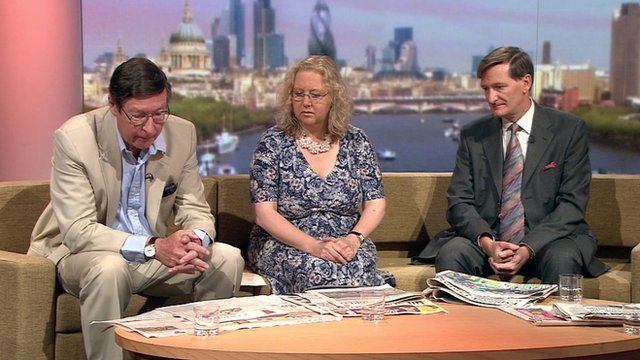 Video
Andrew Marr show paper review
Dominic Grieve, Olly Grender and Max Hastings review the Sunday newspapers on the Andrew Marr Show.
The Sunday newspapers were dominated by stories about violence in the Middle East, Russia's international relations, World War One and the Commonwealth Games.
Tory MP Dominic Grieve, Lib Dem Olly Grender and journalist Max Hastings joined Andrew Marr to review the headlines on his last programme before a summer break.