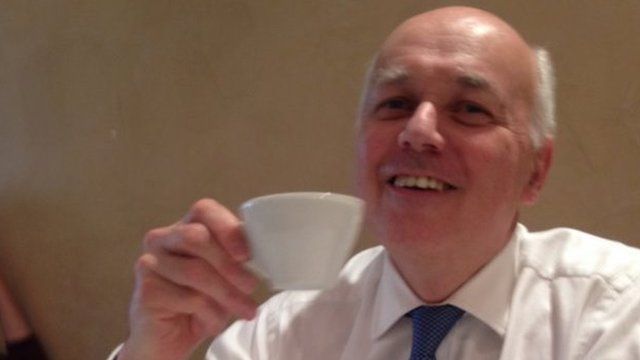 Video
Iain Duncan Smith on reshuffle 'secrets' overheard on train
Before the official announcement of the government reshuffle, speculation about the future of Iain Duncan Smith circulated.
But when a phone conversation was overheard on the Chichester to London train by a passenger - which was then posted on Facebook - the speculation spread like wildfire.
Iain Duncan Smith tells Becky Milligan from Radio 4's PM programme his thoughts on those reshuffle 'secrets'.