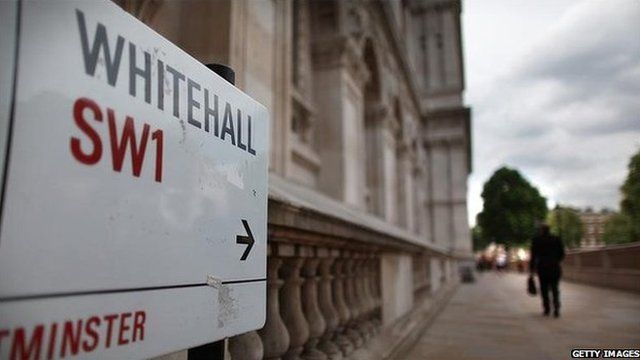 Video
Government's 'hidden elite' earners on £1,000-£2,000 per day
At least 30 consultants worked in government departments last year on day rates of £1,000-£2,000, according to figures obtained by the BBC's Newsnight.
The Department for Transport took on 10 consultants, while the Ministry of Defence said it had recently employed someone earning up to £3,000 a day.
The government has pledged to be transparent about the salaries of all public servants earning more than £150,000.
Nick Hopkins reports.
Go to next video: Maude: You can deliver more for less