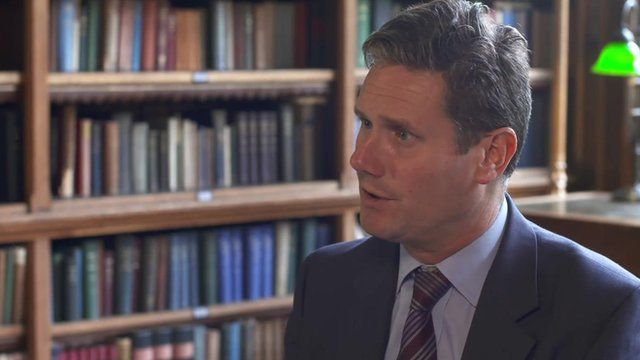 Video
Rotherham child abuse: Keir Starmer and Andrew Norfolk
There was a "wall of disbelief" over allegations of child abuse in Rotherham and other towns, the former director of public prosecutions has said.
Keir Starmer, who now works on Labour's Victims Taskforce, said there must now be an acceptance of the "enormity of this culture of disbelief".
He spoke to John Humphrys on Today about calls for resignations, but warned that there could be a repeat if "we miss the bigger picture".
Times journalist Andrew Norfolk revealed that Shaun Wright, who was challenged on Rotherham abuse claims while campaigning to be South Yorkshire police and crime commissioner two years ago, replied: "Why are you picking on Rotherham?"
First broadcast on BBC Radio 4's Today programme on Thursday 28 August.
Go to next video: 'I would get raped once a week'