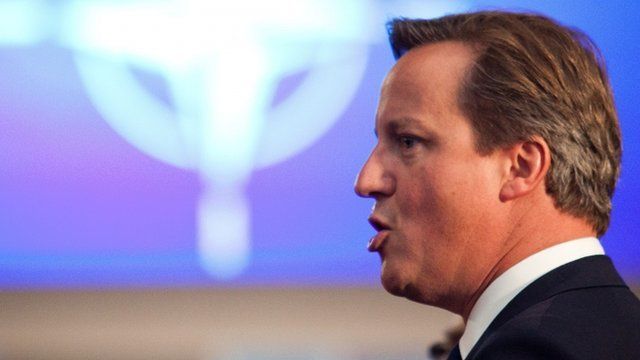 Video
PM: 'I won't rule anything out' on action against IS
The Prime Minister said he "won't rule anything out" on military action against Islamic State, which is holding a Briton hostage.
Speaking on the Today programme, David Cameron said that "the most important thing to consider is that we mustn't see this as something where you have a Western intervention over the heads of neighbouring states and leaving others to pick up the pieces."
He added that there was "no simple, straight-forward military led answer" but a "tough, long-term, intelligent approach" rather than a single intervention was required.
First broadcast on BBC Radio 4's Today programme on Thursday 4 September