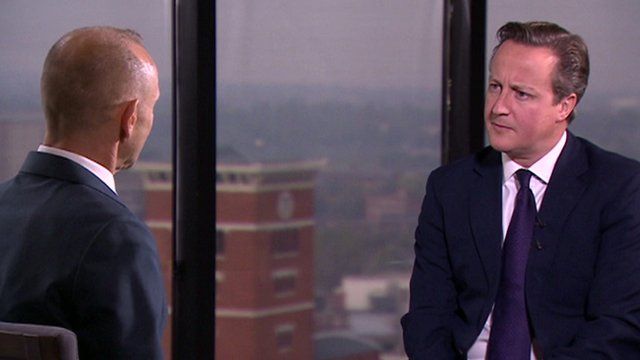 Video
Newsnight puts 'Conservative test' to David Cameron
Prime Minister David Cameron has been put to the test by BBC Newsnight, in an attempt to establish whether he is a "moderniser" or a "more socially conservative person".
Mr Cameron described himself as a "modern, compassionate Conservative".
The prime minister discussed whether he was a traditional conservative and explained that he thought it was impossible to satisfy everyone on the political right wing.
"No one is going to like the whole package, but you have to be consistent," he said.
Mr Cameron was speaking to BBC Newsnight's Evan Davis at the Conservative Party conference in Birmingham.
Go to next video: Evan Davis makes Newsnight debut