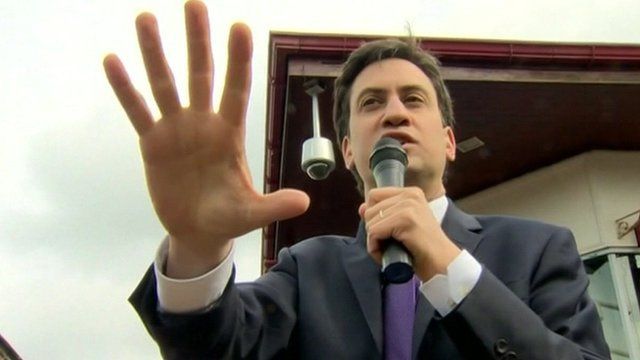 Video
Labour Party: MPs' views of Ed Miliband leadership
Labour's narrow win in the Heywood and Middleton by-election was too close for comfort for some, seven months out from a general election.
Ed Miliband's personal ratings have been falling, but there is little realistic talk of changing him before the 2015 polling day.
Giles Dilnot spent the week talking to Labour insiders about what the party wants, for a Sunday Politics film.
More: Follow @daily_politics on Twitter and like us on Facebook and watch a recent clip and watch full programmes on iPlayer
Go to next video: Miliband conference speech in full