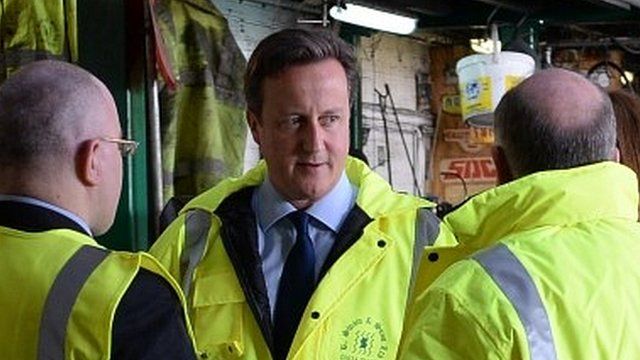 Video
PM: We'll set out immigration plans in due course
David Cameron has said action is needed to curb EU immigration and pledged to have "one last go" at negotiating a better deal for the UK in Europe.
According to The Times the prime minister has promised backbench Conservative MPs a "game changing" announcement on immigration - Mr Cameron told the BBC that plans would be set out "in due course".
Speaking in Kent, where there is a by-election next month, Mr Cameron said his government had "already taken a lot of action".
Go to next video: Cameron on UKIP by-election win