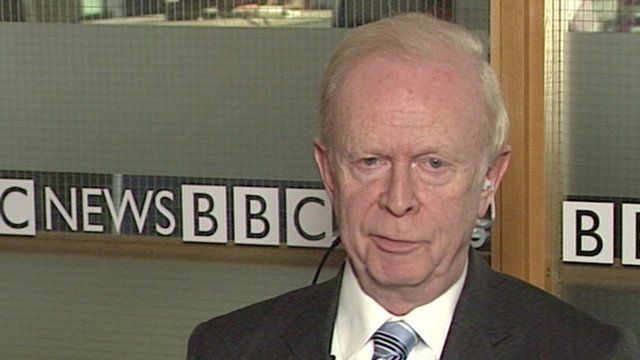 Video
Reg Empey on Northern Ireland Assembly finance gridlock
The Ulster Unionist Party (UUP) is about to meet for its annual conference in Belfast, as the Northern Ireland Assembly struggles to balance its books.
UUP chairman, and former leader, Reg Empey said the problems were "unprecedented" and UK chancellor George Osborne was "effectively" the finance minister in Northern Ireland, after a bail-out.
Lord Empey told Jo Coburn on the Daily Politics about the build up to the "gridlock" problems with the assembly's finances, and his own's party's attempt to rebuild its power base in NI councils and assembly.
More: Follow @daily_politics on Twitter and like us on Facebook and watch a recent clip and watch full programmes on iPlayer
Go to next video: Robinson: Talks opening "showpiece"