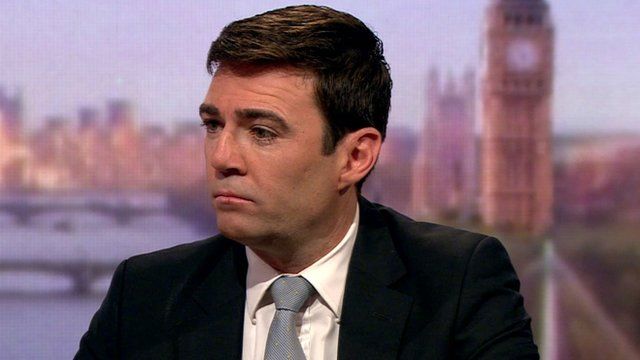 Video
'We will bring social care into the NHS for first time'
Andy Burnham MP, Shadow Health Secretary talked to the BBC's Andrew Marr about the NHS, Labour's cancer care pledges and the role of the private sector.
"The NHS is looking at a very serious crisis in the next parliament if things stay as they are," he said.
He talked about plans to bring social care into the NHS for the first time.
"My argument that I've been making, which has been backed by Ed Balls and Ed Miliband, is that if we bring social care in, we can actually make the finances stack up because social care is prevention."
Andrew Marr also asked him whether he would ever consider standing for the Labour leadership, to which he categorically said "no".
UK viewers can watch the Andrew Marr Show in full for seven days
Go to next video: Burnham says coalition will destroy NHS