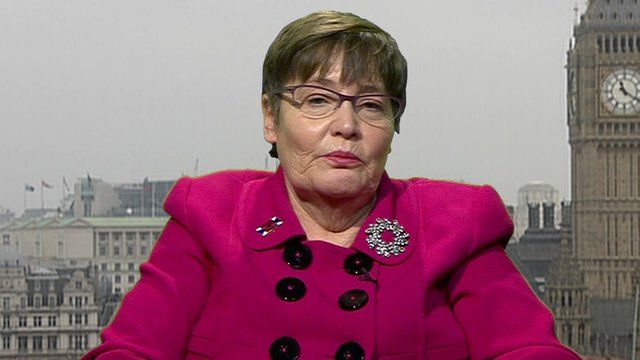 Video
Concerns over document suggesting sickness benefit cut
Ministers are considering a drastic reduction in the main Employment and Support Allowance sickness benefit, internal documents seen by the BBC suggest.
New claimants, judged to be capable of work with appropriate support, could be given just 50p more per week than people on job seekers allowance.
Current recipients get almost £30 per week more.
The Department for Work and Pensions said the ESA proposals were not government policy.
Dame Anne Begg, Chair of the Commons Work and Pensions Select Committee, told BBC News she was "very concerned" about the idea of cutting the benefit.
Go to next video: Welfare changes: Fair play for pensioners?