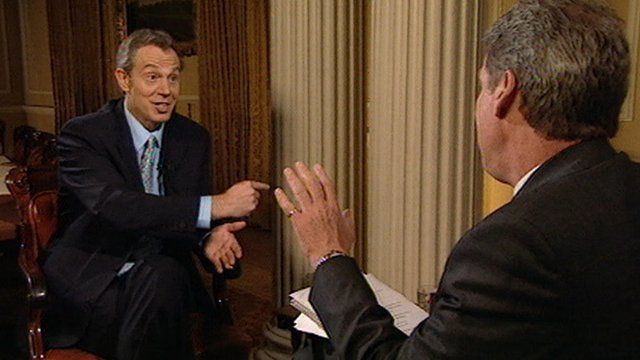 Video
BBC Rewind: Paxman probes Blair on party funding
Jeremy Paxman asks Prime Minister Tony Blair how his deeply held Christian values can be reconciled with the Labour Party accepting donations from "a pornographer".
Blair responds to Paxman's listing of some of the titles of the more risqué publications of Express Newspapers by declaring that it is perfectly acceptable for the party to accept a donation from the owners of one of the UK's major newspaper groups, in this case the Daily Express publisher Richard Desmond.
Clip taken from Newsnight, first broadcast 16 May 2002
Go to next video: BBC Rewind: Healthcare for all?