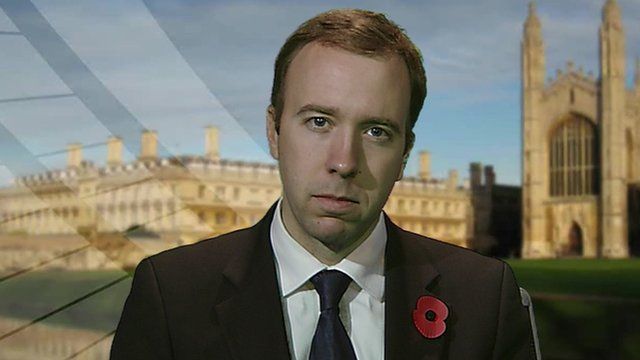 Video
Matthew Hancock on revised EU demand to UK
The revised bill from the EU to the UK was good news and a "significant step forward" said Matthew Hancock.
The Conservative business minister claimed the scale of this bill was "only made clear, very much at the last minute" even to David Cameron, Angela Merkel and José Manuel Barroso.
He was speaking to Andrew Neil on the Sunday Politics about the previous demand for £1.7bn which has been halved and will be paid later in instalments.
Some political opponents have said the new figure is not really discounted as it includes an automatic rebate Britain receives on all payments to the EU.
More: Follow @daily_politics on Twitter and like us on Facebook and watch a recent clip and watch full programmes on iPlayer