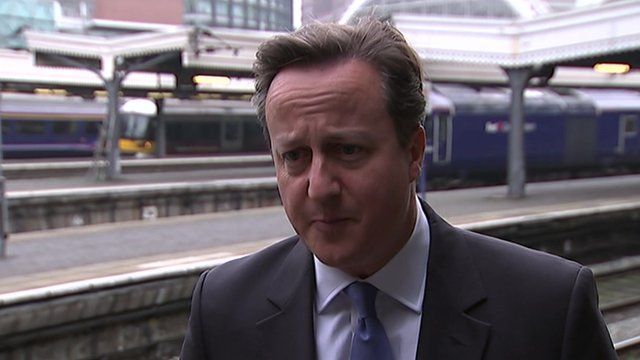 Video
Cameron: We're 'absolutely determined' to win back seat
David Cameron has said he is "absolutely determined" to win back the Rochester and Strood seat at the general election.
Mark Reckless won Thursday's by-election, the second Tory defector to be returned to the Commons for UKIP in as many months.
Speaking at Paddington Station in central London on Friday morning, Mr Cameron said, "anything other than a Conservative government will put our [economic] recovery at risk and mean Ed Miliband in Downing Street."
Go to next video: Final days of Rochester campaign