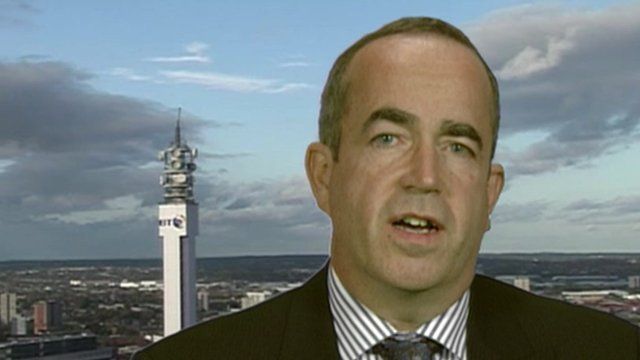 Video
Simon Darby: BNP immigration message and rise of UKIP
The BNP's message on immigration has been "pretty well co-opted" by other parties while it faced "an industrial level of vilification", said a party spokesman.
Simon Darby called on David Cameron to stand down saying he was was "either incompetent or a liar" for his Friday speech on immigration, while claiming that UKIP had "effectively taken our message".
And he told Andrew Neil that politics was changing in his party's direction, as he predicted: "Our time will come again."
Their interview followed a film on the party's fortunes ahead of its weekend conference.
More: Follow @daily_politics on Twitter and like us on Facebook and watch a recent clip and watch full programmes on iPlayer
Go to next video: What has happened to the BNP?