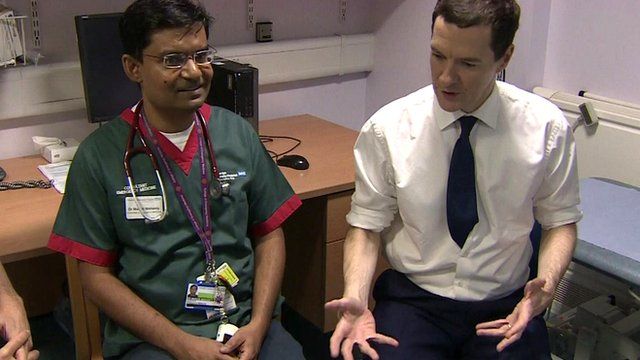 Video
George Osborne confirms extra £2bn for NHS
George Osborne has told the BBC he will put an extra £2bn into frontline health services across the UK.
The chancellor said it was not a "one-off" but what he called a "down-payment on a long-term NHS plan".
Shadow Chancellor Ed Balls said Labour would commit an extra £2.5bn above Mr Osborne's plan.
Health Editor Hugh Pym reports.
Go to next video: Osborne and Balls spar over NHS