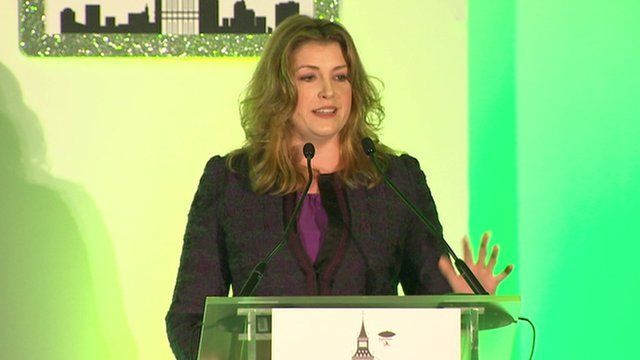 Video
Penny Mordaunt talks hens and cockerels in Parliament
MP Penny Mordaunt has revealed she managed to use the abbreviation of cockerel, and a list of surnames, many times in a speech about poultry in Parliament as a dare.
It seems few noticed the references peppered through her speech, but she later told people to check Hansard, and it featured in the Sunday newspapers.
On the Daily Politics, Jo Coburn introduced the footage, and got reaction from Conservative Mary Macleod, Labour's Jamie Reed and Liberal Democrat Norman Baker on the actions of the Portsmouth North MP.
More: Follow @daily_politics on Twitter and like us on Facebook and watch a recent clip and watch full programmes on iPlayer
Go to next video: Diving MP Mordaunt: 'I'm terrified'