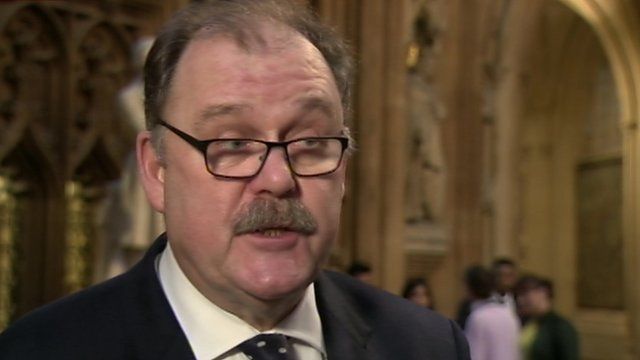 Video
Autumn Statement: Plaid Cymru claims 'lost opportunities' for Wales
George Osborne's Autumn Statement represents "lost opportunities" for Wales, Plaid Cymru's Elfyn Llwyd has said.
Mr Llwyd told the BBC that the Chancellor's speech included initiatives and a re-announcement of schemes for England but not a hoped-for package of measures to help create wealth in Wales.
"It just shows, really, where the priorities lie still - the priorities lie in England", he said.
Go to next video: Cash will not 'redress damage' of cuts