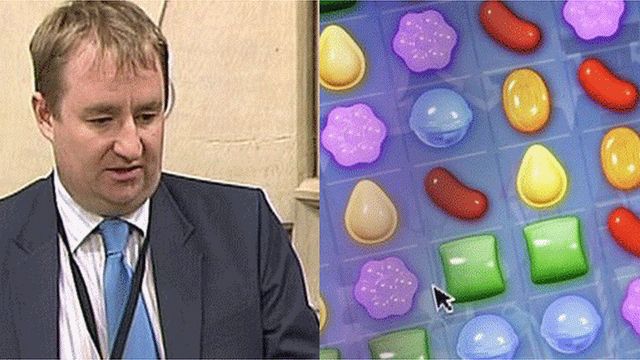 Video
Local reaction to Tory 'Candy Crush' MP
Conservative MP Nigel Mills has issued an apology for playing popular mobile puzzle game Candy Crush Saga during a Commons committee hearing.
Pictures were published in the Sun newspaper of the MP playing the game on his tablet during a Work and Pensions Committee session on pensions.
Mr Mills, a committee member, had initially admitted playing and told the newspaper he would try not do it again but he later apologised "unreservedly".
These people told BBC Nottingham they were not impressed by the MP's behaviour.
Go to next video: MP played Candy Crush during committee