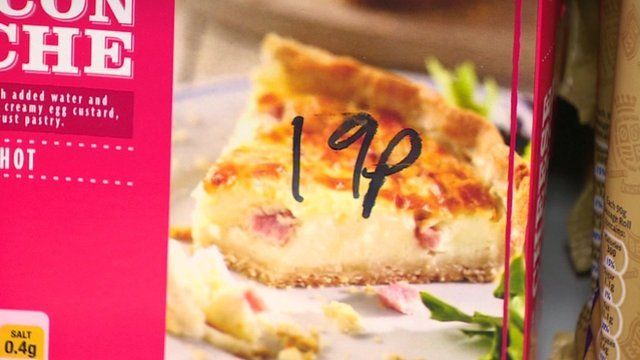 Video
Cheap food at social supermarket for people on welfare
A social supermarket is selling some of the edible food that would have been junked by the bigger names to those struggling to afford to feed their families.
It may look like a normal supermarket, but the prices are cheaper, it is only open to members for a few months, and there are no cigarettes or alcohol on sale.
In a Daily Politics film, Eleanor Garnier reports from West Norwood in south London on who it is helping and how it works.
More: Follow @daily_politics on Twitter and like us on Facebook and watch a recent clip and watch full programmes on iPlayer
Go to next video: How many MPs know about life on benefits?