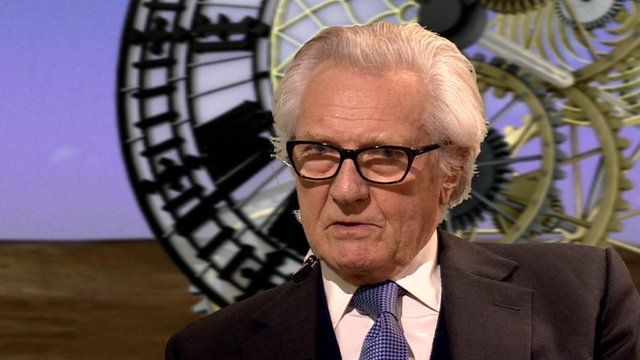 Video
UK will join the euro, says former deputy PM Heseltine
The UK "will join the euro" says a former Conservative deputy prime minister, although it would not be "in the foreseeable future".
Lord Heseltine said it was a personal view, as he spoke of globalisation forces and the dominance of Germany over Europe.
He was speaking during a discussion with the UKIP and former Tory MP Douglas Carswell, and Jo Coburn on the Daily Politics, about the UK's relations with the EU.
More: Follow @daily_politics on Twitter and like us on Facebook and watch a recent clip and watch full programmes on iPlayer