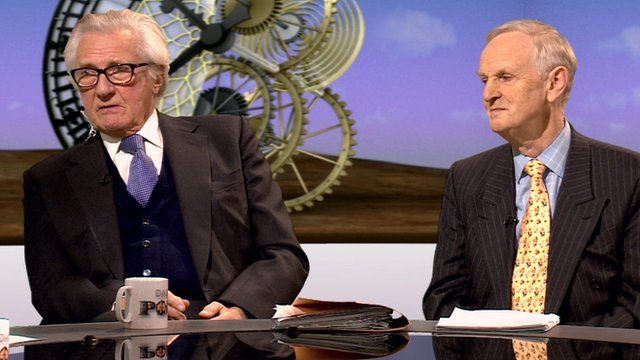 Video
Heseltine and Tyler on Jenkin House of Lords retirement
A Conservative member of the House of Lords is making history on Tuesday afternoon when he becomes the first peer to retire publicly.
Liberal Democrat Constitutional Affairs Spokesman Lord Tyler and Tory peer Lord Heseltine spoke about the age of peers - the average is 70 - and whether some should retire at a certain age, or face elections.
They spoke to Jo Coburn on the Daily Politics ahead of Lord Jenkin, 88, delivering his speech on his decision to stand down.
More: Follow @daily_politics on Twitter and like us on Facebook and watch a recent clip and watch full programmes on iPlayer