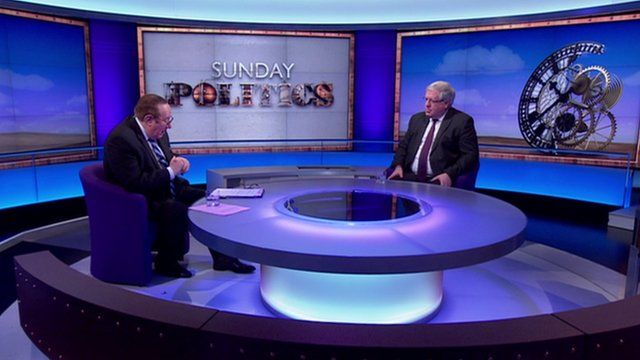 Video
Patrick McLoughlin on terror threats to UK transport
There has been increased security at London St Pancras railway station after the Paris bombings, said the transport secretary.
Patrick McLoughlin spoke to Andrew Neil about the potential threat to the UK transport system and the "proportionate" response.
He was asked how it could affect people using buses and trains, but he ruled out airport-style screening at stations for now.
Their Sunday Politics interview also covered investment in the rail and road networks, green transport policies, and Tory plans to change the rules on unions calling strikes.
More: Follow @daily_politics on Twitter and like us on Facebook and watch a recent clip and watch full programmes on iPlayer