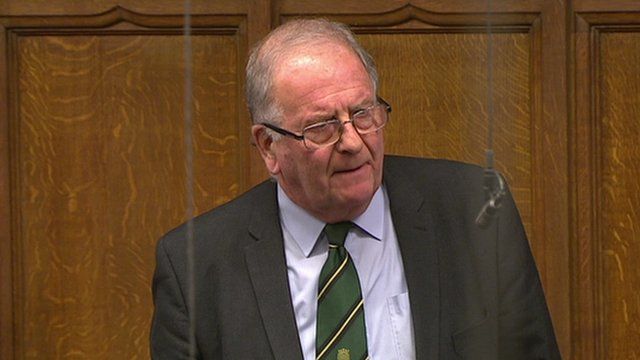 Video
PMQs: Cameron and Gale on BBC's Tony Hall before MPs
BBC Director General Tony Hall has refused a request to appear before a parliamentary select committee, a Tory MP claimed at prime minister's questions.
And Roger Gale called on the prime minister for a review of parliamentary privilege.
David Cameron said Lord Hall "did a good job" and senior managers at the BBC "should come" when called to the House, as the broadcaster was publicly accountable.
Later, the BBC said Lord Hall had appeared four times in front of select committees, and it added: "Tony never has and never would use his membership of the House of Lords as a reason not to appear before a select committee.
"The BBC is editorially independent and accountable to the BBC Trust for our broad coverage of issues. The chairman of the BBC Trust will be appearing in front of the committee and we believe that this strikes the right balance between the BBC's independence and accountability to Parliament."
Go to next video: PM quizzed on ambulance death claims